About Us
Our offices are staffed by highly professional & medically trained personnel to assist our patients in a prompt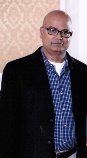 & courteous manner. Both offices are walk-in clinics and located near all of public transportation & mass transit.
Our practice consists of in house diagnostic laboratory which provides basic lab services, DNA sampling, diagnostic ultrasound testing as well as an extensive network of consultant physicians to provide our patients state of the art care and convenience.
Dr. Syed Hassan begun his private practice since 1994, having two offices located in Queens and Brooklyn for the convenience of his patients. He works toward his goal of providing quality healthcare where he makes the welfare of his patient his priority. The practice consists of facilitating primary care medicine which consists of Internal Medicine, Pediatrics and Preventive Medicine.
Board Certified in Internal Medicine, Dr Hassan is also a qualified Civil Surgeon Medical examiner for Immigration, DNA Medical Examiner and is certified as a National Medical Examiner for the Department of Transportation for the CDL medical exam.
Dr. Hassan initiated his medical career obtaining a Bachelors of Science in Pharmacy, where he currently a NY state licensed Pharmacist. He further pursued his career as Medical Doctor graduating from UTESA(Dominican Republic)in 1985 and then specializing in Internal Medicine at Catholic Medical Center, NY.
Dr. Hassan is multilingual, being fluent in Spanish, English, Urdu and Hindi.
Dr. Hassan has been awarded as America's Top Physician in 2009 and recognized by Pfizer pharmaceuticals for his quality and excellence in commitment of care towards his patients in 2003.
Call us today to schedule an appointment.